Josef Paul Kleihues, later director of the IBA, together with Axel Schultes built 1969-1978 the often so called first rational building in Germany. But the Central Workshops of the BSR are not just a highly celebrated begining of a new movement, it's as well an outstanding dinosaur of an alternative functionalism.

meeting point: S-Bahn station Tempelhof
time: Tuesday, April 8, 2014, 15.30
bookings: sveneggers(at)buero-schwimmer(dot)de
costs: 14 euros, reduced 9
> other architecture tours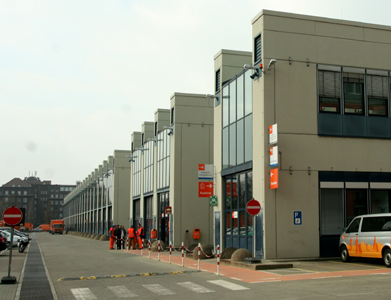 We'll have the chance to see the whole building and some industrial buildings from the 20s and 30s.