ARCHIVE
March 4 - 11,2015:
lectures in Finland
article on Kantgarage by Eggers in the new magazine
Flaneur, June 7.
Schwimmer film night
"poetic documentation", June 7 in Berlin.
artist's talk
with Sibylle Hofter at PROGR in Bern on
Schwimmer image agency
, June 6th.
Schwimmer went to Lodz 2012 Sept, 15-17
publications:
"Don't look back" - ed. Ulrika Ferm, and
Architektur und Baukultur - ed. Müller & Lampe (DOM publishers), both with articles by Sven Eggers.
Schwimmer featured on
Deutschlandradio Kultur and on
sugarhigh
After Berlin – Artifact myths
16.11.2010 12.00 Aida Miron and Sven Eggers at the lecture hall (r. 315) at
Cooper Union in New York.
on the traces of John Hejduk
Büro Schwimmer goes New York from April 12th to 21st, 2010
more->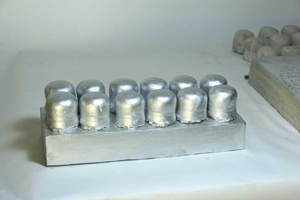 Sibylle Hofter exhibition
March 3rd to 14th,2009, at Scotty Enterprises, Oranienstraße 46, Berlin
more->
An evening with Schwimmer
at Wonderbar, Berlin.
more->

19.1.9 Schwimmer office woke up in the middle of hibernation.


Hüllenförderung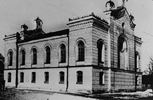 The Schwimmer symposium

Non-stop History - An attempt to recall the mass murder of the Jewish people in the Baltic in times of a new antisemitism. Kuldiga as an example.
took place from the 2nd to the 9th of september 2007.
The Schwimmer seminar and workshop
The Kuldiga Jewish Community during the Shoah
was held from July, 25th, to July 31st, 2008.
More information about the
››› events.
Normalnull
(learn to swim) exhibition on the waters of Berlin. A
catalogue
/artist's book is available (288 pp. colour, German and English).
(Photo: Henrik Lafrenz)
Schwimmer presented Kačkala (CZ/USA) on the 27th of October and La Familia Miranda (CHile) on November, 2nd at Supamolly, Berlin.
27. 3. 2007
Learn to swim in Berlin waters
lecture with Sibylle Hofter & Sven Eggers at the art department of the University of Ulster, Belfast.

>>>
1:1
gets published just when you don't expect it anymore ("Still life With Orange" of Boris Duhm)

>>> Lodz-Berlin:
"Kawiarnia Europa" & "The Eye of the I"
The lecture tour "Reise Reise..." with 1:1 planed for May is postponed.
With Mark Terkessidis, Christoph Michael, Sven Eggers and the music of Soup de Nuell in Bonn, Hamburg, Lüebeck, Dresden, Berlin.